Free Subscription To the Freshest Health News And Tips
Hide this
13 Super-Cool Healthy Gifts for Everyone on Your "Nice" List


Dear NaturalON readers, this Christmas season we have prepared Christmas gifts suggestion list for you! We wanted our gift ideas to be cool and funny, but still beneficial to the health and wellness of your dearest ones! We have decided to not just be nice and hand-pick "healthy" gift ideas, but also be honest with you and tell you what we, the people of NaturalON, are going to get for ourselves and our loved ones for the 2016!!!
Thanksgiving was truly wonderful this year, wasn't it? However, once the turkey has been sliced and frozen to make meals for the next few weeks, it's only natural that you start thinking about Christmas and what to buy for your family, friends, and co-workers.
Although gift cards have been quite popular in the past decade or so, they can seem hurried and impersonal. Everyone loves giving (and receiving!) gifts that they can really use. Yes, socks and underwear are something everyone uses but the excitement level of opening a big box of socks leaves something to be desired, right? Home-made gifts are always appreciated but let's face it, not everyone has time to put together a couple dozen made from scratch gifts.
Look no further! Your problem is solved! We have put together a list of 12 of the most awesome gifts you can imagine! No matter what your budget is, no matter if you are looking for something for grandma or your daughter, we are certain that you will find something on this list that everyone can enjoy.
Keep reading and check out our 12 top picks for Christmas. We bet you will buy at least a couple of these for yourself!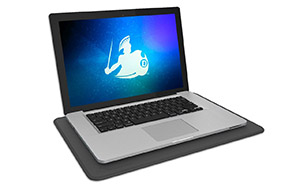 This laptop pad, sold by Defender Shield, blocks almost 100 percent of laptop radiation while reducing heat levels. If you have ever actually used a laptop on your lap, then you know how hot they can become. Also, all laptops emit dangerous EMF radiation. Did you know that radiation can pass right through a desk? Even if you use your laptop on a desk or table, dangerous radiation can go right through the material and still affect you. This Made In the USA product can help to protect you from heat and radiation and is completely free of dangerous materials such as PVC, BPA, and BPS. Oh yes, and this cool little pad also works with other electronic devices such as Kindles and tablets. You can buy yours here.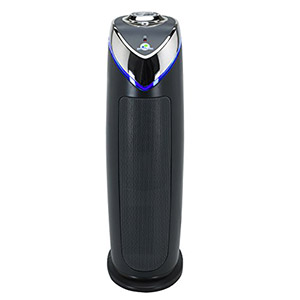 Everyone wants cleaner air in their homes for reducing allergens, dust, and pollutants. The Germ Guardian is a true HEPA filter, which is the best kind when it comes to removing common allergens from the air you breathe. HEPA filters remove 99.97 percent of the dust, pet dander, mold, and pollen from the air. In addition to that, the Germ Guardian also comes with a UV-C light which works with its Titanium Dioxide core to remove airborne bacteria, viruses, mold spores, and other types of germs, so you can have your Christmas party and not worry about what kind of sickness everyone is sharing. This fantastic air cleaning unit also has a charcoal filter to remove odors such as the kind from pets and cooking. There is only 1 filter and it only needs to be replaced every 6 to 8 months, which make it super economical. Available in two sizes: 22 inches and 28 inches. Want to know more? You can check out all the specs here.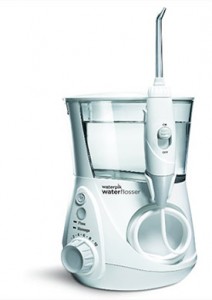 Unless you're a dentist, flossing is not all that pleasant a job. You can cut that job in half, however, with this super hand water flosser from Waterpik. This product has been shown to be 50 percent more effective at improving gum health than plain old floss. If you have teenagers with braces or if someone in your household has dental implants, this is a must have device. It is also much easier to get children to use this water flosser than regular floss. Check out all the details here.

All the benefits of a stationary water flosser described  above apply! But this time, you can take it with you anywhere you go. Also, you get: three operating modes for varying oral care needs: Normal, Soft, and Pulse. Two color coded and interchangeable tips are included for multiple users. Allows you to take it with you when you travel abroad! BPA-free and FDA approved. Check out the details here.

This is the ultimate cool gift for everyone on your list! Diffusing essential oils into the air is not only the best way to give your home a pleasing scent, but, depending on the oil you choose, you can clean the air, feel energized, or completely relax without doing anything more than adding few drops of essential oils to this beautiful diffuser. Completely portable, this room diffuser has 7 changing mood lights, as well as a light misting option that can help to relive the dry indoor air that typically comes with winter. You can get a great deal on this wonderful gift here.
Wondering which essential oils to use? We have an answer to that next!

This sampler set of essential oils from KIS Oil's contains 6 of the most popular scents (lavender, tea tree, eucalyptus, lemongrass, sweet orange and peppermint) in 10 ml bottles so you can get started using essential oils right away! These are 100 percent pure, therapeutic grade oils. KIS also has other essential oil scents available such as aphrodisiac blend, clary sage, palo santo, rosemary, rosewood, stress relief blend, turmeric, and many more. This sampler set is the perfect stocking stuffer for everyone on your list! Check it out here.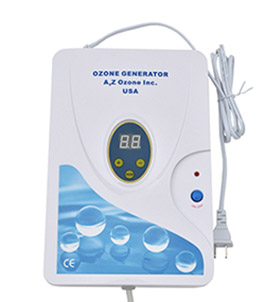 If you are interested in creating your own pure water, oil, or even purifying the air, look no further than this super lightweight and portable device. This ozone generator contains one fine white diffuser stone to purify water or air as well as a denser, grey diffuser stone which is perfect for oil or water. You can purify your natural tap water using the timer to cleanse your vegetables and fruits in minutes. Clean the air, oil, or water in your home quickly and easily, without dangerous chemicals! Everyone should have one of these in their home and we bet you will buy one for yourself. You can find out more about this terrific gift here.
If you or someone you care about suffers from SAD, this is the perfect gift! This portable lamp imitates sunlight without the harmful UV rays of the sun. Regular use of this lamp can rebalance your body's own natural clock, allowing you to get the rest you need. Numerous clinical studies have shown that ion therapy provides a naturally antidepressant effect within a matter of days. This light emits a very powerful white light (never look directly at the bulb) that you can use almost anywhere in the home. Comes with a timer and a bulb which lasts, on average, more than 5,000 hours. This gift could literally be a lifesaving device and you can read more about it here.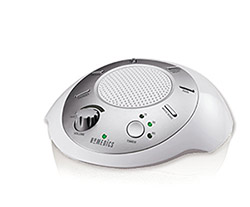 If you have ever had to sleep in a noisy building or hotel, then you know how difficult it can be to block out those sounds. This small device can help to mask unwanted noise with six digitally recorded calming sounds. Sometimes called white noise, the Spa Relaxation Sound Machine creates soothing sounds such as the ocean, a rain shower, summer night noises, a running brook, a thunderstorm, or plain white noise to mask unwanted noises so you can rest. This absolutely fantastic gift works on either batteries or plugs into a standard socket. It has a timer you can program to shut off the sound within 15, 30, or 60 minutes or allow it run all night. Perfect for the baby's room! Once you use this you will never want to be without it! You can see more about this gift here.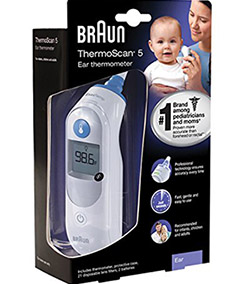 This is the perfect stocking stuffer for parents with young children! Braun is the best-selling ear thermometer in the US so you know it works! Gives both an audible and visual que so you know you have positioned it correctly; no more guessing! This terrific gift comes with batters, lens filters, and its own protective case so you don't have to worry about where to store it. It can read both Celsius and Fahrenheit and last for years! This is an inexpensive gift that everyone can use. Check it out here.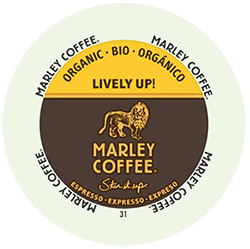 This is a great gift for the coffee lover on your list! Marley Coffee comes in a box of 24 single serve Lively Up! Real Cup coffee capsules in a variety of flavors including sweet cocoa and buttery caramel. These single serve cups work with Keurig K-Cup Brewers. These are not a true espresso but an espresso roast, so they taste like espresso but have less caffeine than espresso. You get all the flavor but no jittery buzz! To top it all off, Marley Coffee is 100 percent kosher! Check out all the flavors here.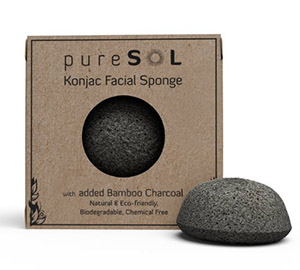 This is such a great idea, you wonder why no one has thought of this before! Konjac face sponges are made from 100 percent natural sponge, are eco-friendly, and are impregnated with real activated charcoal. This means you get improved skin texture, super deep cleansing, while killing bacteria and germs in one exfoliating face sponge! It even comes with its own suction hook so you can hang it up anywhere. This is the perfect gift for teenagers, mature women, or anyone looking for a natural way to have clearer, more beautiful skin. This company also sells body sized sponges, green tea infused sponges, and turmeric infused sponges for the face or the body. You can check out all the wonderful things Konjac sponges can do for you here.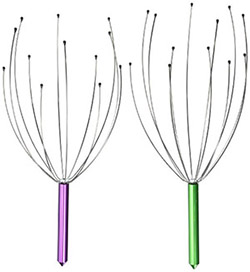 If you would like to give everyone in your office a nice little gift but you don't want to spend a fortune, this is the answer! These hand held scalp massagers come in a package of two and a variety of colors for a super inexpensive price. Who doesn't love a good scalp massage?! You can relax, increase blood circulation to the head, and reduce stress in 3 minutes by using one of these little massaging units. Small enough to take anywhere, this is a super inexpensive way to stuff every stocking on your list! Check out the colors and the price here.
May you have the best, most stress free holiday shopping experience ever!
//