Free Subscription To the Freshest Health News And Tips
Hide this
The Super Anti-Aging Oil You've Never Heard About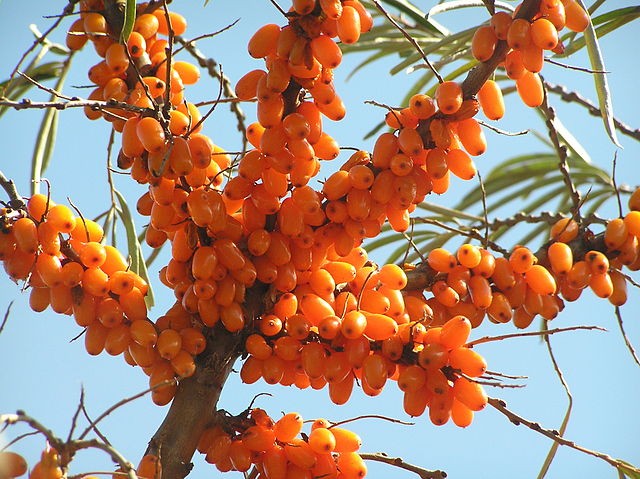 You might think you've heard it all when it comes to healthy oils, but there is one that, although it's been used for centuries in Europe and Asia, is little known in America. However, due to its many benefits and its powerful anti-aging action, it is quickly gaining in popularity. What is this oil? Sea buckthorn oil.
Although the name suggests otherwise, this oil does not come from the sea. In fact it doesn't have anything to with the ocean. This oil comes from a shrub that grows in the mountains of Asia and Europe. Its scientific name is hippophae rhamnoides, which literally means, "tree that makes the horses shine." This is because it has been used since ancient times to make a horse hair smooth and shiny. It was also used to cure blindness that affected horses.
Although this shrub is believed to have originated in the Himalayas, it's known that it was used by the Greeks. It appears in ancient Greek mythology and Tibetan texts, as well as the Indian Materia Medica. Sea buckthorn oil is even noted in the bloody histories of Genghis Khan, so this oil has been used for a very, very long time.
We get two different oils from the same plant: oil from the seed and oil from the fruit. They both come from the small, yellowish, nutrient rich berries, which are smaller in size than a blueberry. Of course the seed oil comes from the seeds and the fruit oil comes from the fleshy pulp of the fruit. Although both types of oils can work wonders, most people find that the oil from the berry is best for topical applications and the oil from the seed gives the most benefits when taken internally.
Continue to Page 2
//